Earlier today, there was an issue where Summoners that logged on shortly after the Login Calendar switched over for the day didn't receive the Cosmic Ghost Rider login crystal. We've fixed the issue for players receiving the crystal now but will have to collect data and send out the crystal to all players that didn't receive it next week. We apologize for this inconvenience and look forward to making it right for you all.
Cavalier EQ has become more time consuming and specific then before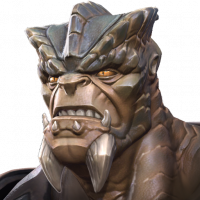 the_eradicator
Posts: 249
★★★
Kabam your tried to make changes to the Cavalier EQ, I think the previous style was much better, as this one is taking more time as far as I can see and is requiring a more specific set of champions than before.
Please look into the statistics and I wanna know what others think about these changes and their experience with it.