Cool Pyschoman adjustment...maybe?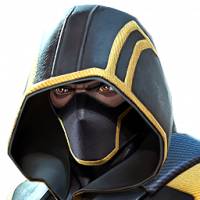 DONZALOOG1234
Posts: 118
★
I dont know anything about his kit or how this would change it.

Each special Pyschoman throws inflicts passive versions of his emotion things; fear, anger, doubt
Sp1-anger
Sp2-doubt
Sp3-fear
Order doesn't matter. Passives do nothing.

When all 3 passives are on the opponent, they get a "confused/mixed emotions" debuff that deal (X)% of their attack to themselves.

A secondary effect could also be it also stuns them.


Post edited by Kabam Ahab on