Summoners, due to a technical issue, this week's series of Alliance Quests will be cancelled at 4pm PT. There will not be any Rewards for this series. The next series of Alliance Quests will start on April 18 at 12pm PT. We will be assessing the impact on Alliances and compensating accordingly, as well as returning Alliance Tickets.
Red Doombot on Tile 5 Map 5 in AQ nullifying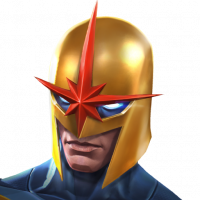 Jestuh
Posts: 112
★
This only seems to happen on the red doombot in lane 1 of map 5 in phase 1 in aq. When I got binary on him with cmm, none of her furies activate.

I don't have this issue on any other red doombots in the aq, just this one red doombot and it's happened several times.