Summoners, due to a technical issue, this week's series of Alliance Quests will be cancelled at 4pm PT. There will not be any Rewards for this series. The next series of Alliance Quests will start on April 18 at 12pm PT. We will be assessing the impact on Alliances and compensating accordingly, as well as returning Alliance Tickets.
Make a OP Champ even more OP with a small change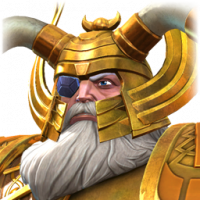 TheInfinty
Posts: 1,311
★★★★
The title says it all.
My idea: every time Colossus gains a amor up buff he gains one persistent charge which carry's his armor ups indefinitely.
Post edited by Kabam Ahab on