Reverting Hood to Original Abilities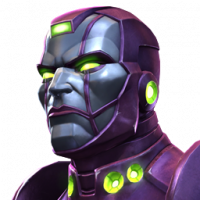 MCOC Team
Posts: 360
Administrator∙Moderator ›
Summoners,

When we released these changes to Hood, we were expecting to give him a wider use case that we thought our Players would appreciate. We missed the mark on that. Hood had a small, but dedicated base of fans that liked him the way that he was, and relied on him for a specific piece of utility.

Further, Hood's update was released with some Bugs that may have affected the way that Players perceived his new update. These bugs affected his Regeneration, and his ability to reload bullets.

Effective immediately, Hood will be reverted to his original Ability Set. This may take a little while to take effect in-game, so please give it an hour or two.

At a later date (currently unknown), we will reintroduce his Buff, with Fate Seal re-added to his Kit, with adjusted tuning and bugs fixed. This will allow us to confidently re-tune him, and give our Summoners the Abilities that they want, without committing to changes and bug fixes that could result in unknown tuning issues and knock-ons.

All Summoners that ranked up Hood between the announcement of his Buff on Friday, February 26th, and when this reversion took place will receive Rank Down Tickets for their 5 and 6-Star Hoods. We do not currently have a timeline for when those will be issued, but we hope to get them out as soon as possible.

Further, we want to take a moment to assure you that moving forward, we do not want to make changes this significant to a Champions kit in a Moderate or Value Only update in the future. While it may happen rarely, we want to save those kinds of changes for Overhauls, where a Champion receives a brand new Kit. We know that Summoners are excited about Buffs, and that's the way it should be. We are going to work to ensure we keep it that way, and that any time we announce a Buff, you will be excited about it.