Earlier today, there was an issue where Summoners that logged on shortly after the Login Calendar switched over for the day didn't receive the Cosmic Ghost Rider login crystal. We've fixed the issue for players receiving the crystal now but will have to collect data and send out the crystal to all players that didn't receive it next week. We apologize for this inconvenience and look forward to making it right for you all.
List of bugs i am facing and fix required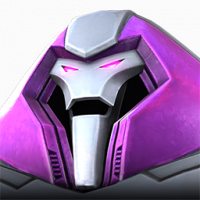 TheMask
Posts: 104
★
Bugs bugs bugs, it should be called marvel contest of bugs...

1. Vision and most of power drain champ not draining power and power is used
2. Special attacks activates but it is not used and AI attacks...happens with most of champs
3. Lag against dormammu in AQ...whenever he charges at you and uses 4 or 3 hit combo, you can notice sometimes a lag which is really annoying
4. The game feels very laggy, and less responsive...i have been playing this game in same device from long and before it was very smooth through each window of options...and now there is always a slight lag when moving through windows
5. AI counter attacking when using 5 hit combo..wth is this
6. When i was fighting against kingpin in last even at master mode...you said in one of your older fix that ultron 5 fight combo on sp2 is fixed...but against master mode kingpin..each time he blocked...

If i have missed any please add players

These bugs , issues, mistakes you make, for eg. Mephisto regen, are really frustrating kabam, and your acknowledgment of such issue being there is NOT enough, some kindof compensation is to be made big time

Hope these issues are fixed...