Lookin for an Incursions buddy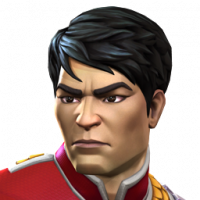 BigTasty
Posts: 13
★
Hey dudes!
I'm just making this quick post to see if anyone wants to be my incursion buddy. (preferably 15+ as I am 16) I can do both zone 7 and 8. I usually get to around zone 8 or more in sector 7 and zone 5 or 6 in sector 8. I am just looking for a partner that knows what they're doing and can match my skill level. If you're interested then add my in-game and discord ( id prefer you have discord so we can talk while playing)
In-game is: bigtastyk
Discord: DemiGod68#5780
Line: 123469420
Thank you, and I'm looking forward to having an incursion buddy.