UPDATE: A new Hotfix (v32.2.3) is now being released to address this issue. Please keep an eye on your App Store for this update to address the below issue.
We are currently experiencing an Error when Summoners view a Champion's Synergies while in the Champion Selection screen in Arenas and Duels. We are aware of this issue and are working on a Hotfix to address it. In the meantime, please avoid using the synergy menu to prevent this error and crash. We apologize for this inconvenience. Updates will be posted here:
https://forums.playcontestofchampions.com/en/discussion/293506/error-when-looking-at-synergies-from-champion-selection-screen
SP1 Still broken after update 15.1.2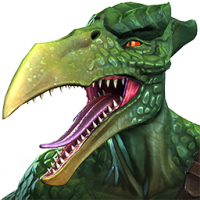 Nito
Posts: 68
★
I updated to 15.1.2 today (Oct 3), and the problem with the special attacks being cancelled out is STILL not fixed. It happens a lot with Mordo's SP1 and I have a video I recorded half and hour ago to prove it's still broken. But it's easy to reproduce. Just use mordo, and during a fight, wait until the opponent is dashing at you or otherwise attacking, and try to use and sp1 to intercept. Completely cancelled out,l and power still drained. Can you guys please fix what you claim to fix?