Summoners, the Necrosword Crystals (the crystals in the Knull Cavalier Preview Bundle) currently have a higher than intended drop rate of 6-Star Champions.

We will be leaving the crystals as is for the time being, but will be correcting the drop rates before Knull receives his official release on October 28th. To ensure that this does not affect anybody that purchased this preview bundle, we will be auto-opening these crystals before that date, but this means you will not see what you received. To avoid any confusion, please open your crystals yourself ASAP.
SEMI RETIRED, GOLD ALLY WHO ENJOYS HAPPY HOUR 2 FOR 1.. ALSO MAPS 5 IN AQ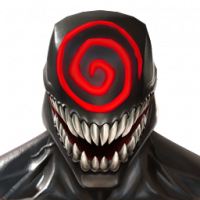 Blue_Marvel
Posts: 144
★
When we're not on our secret base on the Moon
With old man Steve Rogers
And doing moon stuff with Sam Wilson

We're casually play AW
Like to stay in the Gold 2/Gold 3 range
Tiers 12-8, because tier 4 is a nightmare

And enjoying some map 5 with mods in AQ
Map 6 experience, and willing to return to map 6 if you're up for it.

We're easy going.. so its no pressure, no stress. We don't force you to revive or spend units, or set a timer or none of that extra stuff. We understand you have a career, a family etc.

Add me on LINE app: GEORGIE24K

US. Based alliance
International players are welcomed
Also have a sister alliance
For 2nd accounts and growing accounts
A merge is welcomed, lets grow!!