Who is more useful in Act 5.3 and 5.4?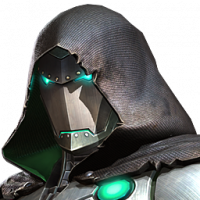 Řïdđhįm
Posts: 151
★
Yesterday after grinding units from arena I opened a 5* basic and pulled Stark Spidey (pretty good as I had Tech T4CC overflow). I took him to rank 3. I already have Corvus(unduped) and Ægon(sig 70) at rank 3. Who should I rank4?
It is an important decision for me as I form Tier2 Alphas slowly and I am uncollected and will start 5.3 some time later.
Thank You