Why is Nick Fury better than Hit monkey? What's the right strategy?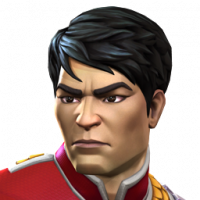 IcePick
Posts: 76
★
Here is the deal. Every list and poll has Fury as the best skill champ. I had a 6 star on my old account but never had him awakened (even as a four star). Recently rolled a 5 star and used a skill gem to awaken him and am trying to understand how to play him to maximize his effectiveness.

I've used hit monkey and falcon as my skill go tos. Why is Nick fury so much better? Seems like you have to always play him on low health for him to be effective. Do you end up using potions after each Fight? what is your strategy? Bleed?
Post edited by Kabam Zanzibar on