**HOTFIX AND GOODIES**
Our latest Hotfix is now live for both iOS and Android! Please manually update your game. Additionally, because of the bugs' impact on energy refill consumption, we have provided summoners with Energy Refills and a few other items to assist in the Contest! Sign in and check your messages now to claim yours!
Want low key gameplay and good rewards?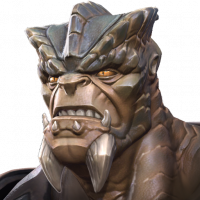 digital-SOB
Posts: 258
★★
Map 5 only, AW bi-weekly and no min req for any ally events. Weekly donations per our AQ efforts of course.
Message in game or Line app, Badwolf202.
Any retired hustlers looking to cool down and collect good rewards?

Started new alliance, looking for people with a great roster, fighting skills and a low key attitude. I am willing to work with players who are improving and have large amounts of in game time daily.

A little about me, I like to play the game a few hours of the day but I have a life!
Alliance leader previously then I moved up and I was on a Top 15 team for 2 years, retirement from the grind hit and I pulled back. My prestige is in the 5300's, I have three R4 5* (SL, Dorm & Spider), completed realm, completed LOL once.
26 four star 5/50 champs
5* dups 2/5 Hawkeye, Loki; 5* dups 3/5 UC, IM, Magneto, YJ, Cyclops.