Due to issue with the "Not Another Anime Reference" Solo Event, we will be disabling the event for the time being. We will return the event at a future date when the issues have been resolved. We apologize for the inconvenience.
**BANQUET EVENT PSA**
To fully participate in the upcoming Banquet's Alliance Event you will need to be in your alliance for 14 days prior to the event's start date on December 20th. That means, stay in your alliance from December 6th onwards to enjoy all there is to offer in the Banquet event.
PSA and workaround for Incursions Bug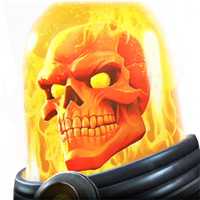 Corkscrew
Posts: 466
★★★
Currently, there seems to be a bug where if you enter Incursions your entire mastery tree will drop for that session. i.e. your masteries will not work for incursions, AQ, arena, EQ or SQ once you have entered the incursion screen and exited.

This means you cannot parry or dex (amongst all the other things you lose from masteries).

If you have been doing incursions recently, check the PI of your champs before doing any fights, if it seems super low... it probably because your masteries are not active.

If you force quit the game, it will reload your mastery tree. If force quitting doesn't work the first time, I would suggest trying a couple times. This has worked for me.

Go to the champions screen and see if your champions have the correct PI. If they do, you should be good to go.

You can leave your champs in incursions, you don't have to quit the incursion to fix it... just force quitting and not going back in is sufficient.