**KNOWN ISSUE**
An unknown error has resulted in Grandmaster Gauntlet progress being reset for a portion of our playerbase. As a result, we will be temporarily removing the Grandmaster Gauntlet as a playable mode. The mode will be reinstated when the team has resolved the issues.
**KNOWN ISSUE**
There appears to be a bug causing missing VFX (visual effects) for a number of elements including traps, phasing and some blocking animations.
The team is aware and looking into the cause of the issue.
Bug: Continuously showing loading icon in catalyst inventory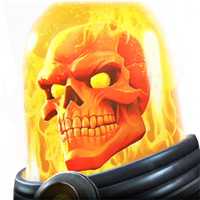 bumble-bee
Posts: 69
★
I am continuously seeing loading icon on my t1a catalyst inventory.
Is this bug?
Check attached image for evidence.
Device: iPad 2018 (6th generation)
OS: iOS 14.5.1
Wifi/Cellulat: Wifi
Game version: 31.0.1
IGN: bumble-bee