Horseman of apocalypse charge disappears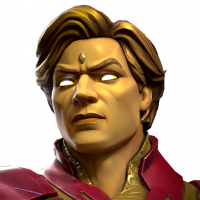 Drkara
Posts: 75
★
-DrWey
-5/24/21 about 5pm EST
-6-star cable unawakened, lost horseman of apocalypse charge
-lost charge after battle in AQ, and lost Mutany counters
-AQ map5

Happened in AQ 2 days in a row. Would keep horseman charge for 1-2 fights then disappear.
This is the only time I have experienced losing any charge.
Restarting the game did not bring back charge. And apocalypse was not able to give it back even after getting 4 charges back in apocalypse.
This persisted for the rest of the AQ.