Summoners, earlier today a notification for a Guardians of the Galaxy gift was delivered to some Summoners. This was done by accident, and we apologize for any confusion this may have caused.
6 star rank up choices
Endarkened
Posts: 38
★
Hey so really chuffed just did my first run of 6.4 and got the grandmaster kill (definitely i fight i need to practice, too many revives wasted) and so i now have a 6 star rank up gem and not sure who to rank up. Would appreciate any suggestions.
Currently have Doom, CMM and warlock at R2 - don't have the t5cc for r3 yet so Thronebreaker will have to wait.
My current thought is Mole-man but not 100% sure - as you can see my mutant 6* roster is severely lacking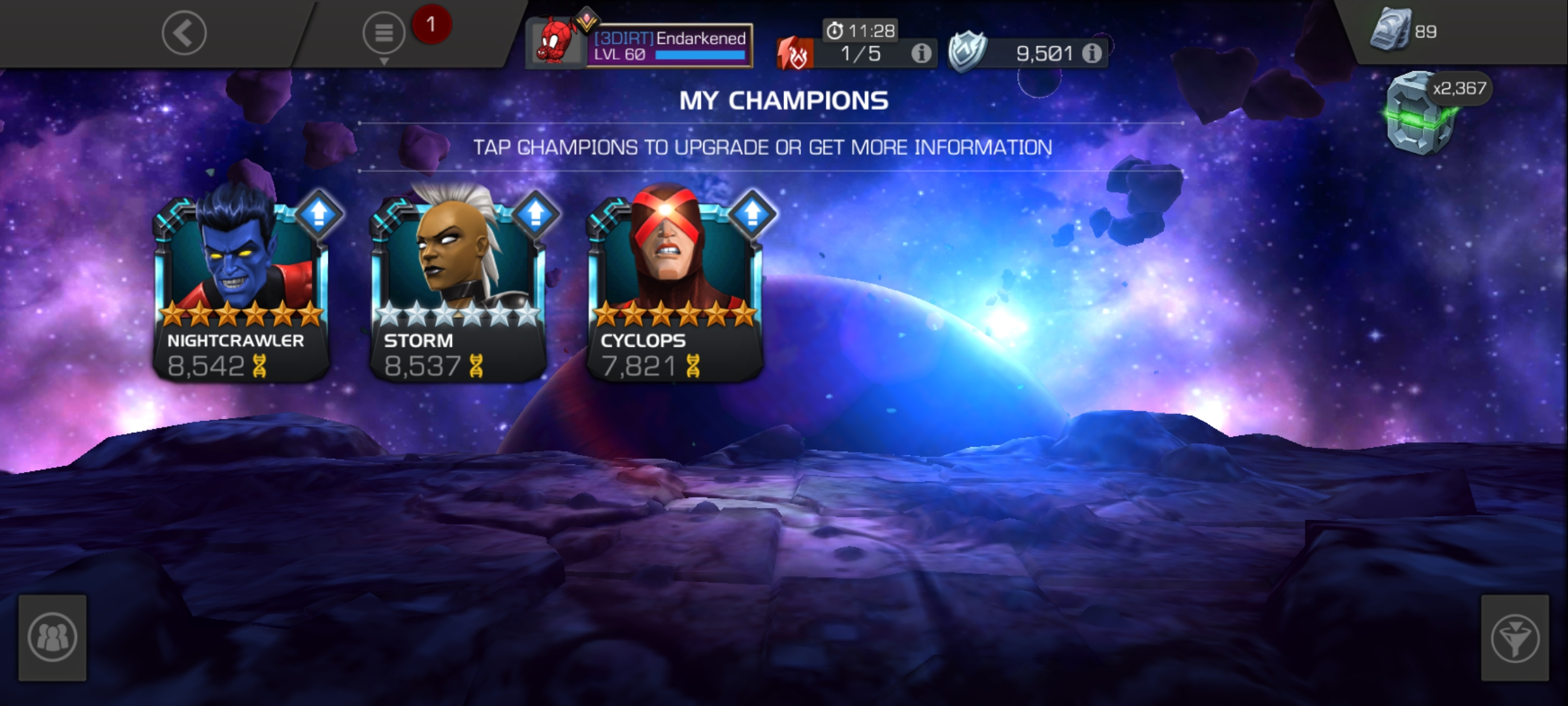 Post edited by Kabam Zanzibar on