**Attention Summoners**
Due to issues surrounding Defensive Tactics, points from the current matchup in Alliance Wars will be removed after the season.
War Rating will remain untouched.
We are reducing the minimum matchup cutoff from 5 to 4 for this season.
We will continue to monitor the impact of this decision.
Sentry permanent indestructible passive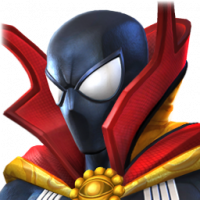 ItsyaboyStephy05
Posts: 113
★★
The image speaks for itself.
Sentry has an ability which gives him a very short indestructible passive when losing his combo and resetting his stance but due to a bug, his stance doesn't reset and therefore makes him permanently indestructible. Someone should probably get on this. Guess he doesn't need a buff after all...