We are currently experiencing an issue in Alliance Wars where the High Grounds Defense Tactic is incorrectly applying to all Defenders. While we work to fix this, we need to take quick action to maintain the fairest Alliance War season as possible. As a result, this war will not be counted towards your Alliance War season.

This will affect all Alliances, regardless of tier or War Map. War Season Rewards eligibility will be reduced to 4 Alliance Wars this season.
Node descriptions on the forum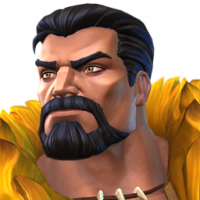 phillgreen
Posts: 2,383
★★★★
Hey team,

Can we please get all the nodes and descriptions added to the forum?

It seems odd that we have to rely on third parties for what should be basic info on the official forum and the search function here isn't exactly great at filtering out the non useful stuff.

Thanks!