Mutant Supremecy: A Gauntlet Tale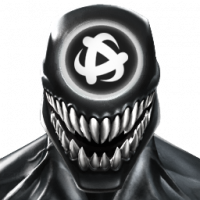 ItsDamien
Posts: 4,213
★★★★★
So after completing the Gauntlet yesterday, I made a few decisions.
My rewards were pretty good, I didn't pull the champs I wanted from the 6* Crystals, but that's okay since the champs I did receive were mostly good/great (although duping either my Aegon or NF would have been the absolute best outcome).
From my 1-2 Gem Crystal, I pulled Mutant which is absolutely the best outcome for me, as I have a nice 6* Mutant Roster. For the T5CC Selectors, I chose all Mutant which allowed me to form a Mutant T5CC, as well as the full Mutant T5CC, which brought me to 2.
Immediately, the first thing I did was bring this guy to R3.
I have long advocated for Gambit as a top tier champ, immediately after his buff. Even before Apoc and Prox X entered the contest, I knew that Gambit would serve as a nice addition, plus his low sig prestige is great (top prestige up until sig 120 then other champs overtake him). His damage is great, his utility is great, and with Apoc and horseman abilities he's easily a top champ in the game, I mean the perfect block alone puts him right near the top of the stack.
So this still leaves me with a 1-2 Mutant Gem, and another Mutant T5CC. I have options, but I think it'd be nice to see what the community would do. I'm in no hurry to use either of these things, as I still have plenty of other rank ups I wish to do first, but since the Mutant class is easily the best and has so many diverse opinion from all the community, I'd like to see what others would do if they had what I do.
Here's my 5 and 6* Mutant roster as it currently stands.
Overall, I'm happy with my Gauntlet results, even if the 6* pulls weren't what I was looking for, they'll still find some use somewhere.
Let me know your thoughts on what you'd do with the Mutant rank up materials.