AW Season 27 Attack Tactics: Hard Map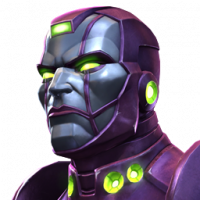 MCOC Team
Posts: 358
Administrator∙Moderator ›
Summoners,

Please note that Attack Tactics on the Hard map will be delayed until further notice. This will not affect other maps; this is only concerning the Hard map. Players going into Attack on the Hard map for today's war (June 10 - June 11, 2021) may see a pop-up prompting them to select an Attack Tactic; this is a knock-on from an issue that is preventing Attack Tactics to be enabled on Hard and we are looking at resolving it as soon as possible.

Expert and Challenger will have both Attack Tactics and Defense Tactics enabled.

We apologise for the inconvenience and hope to provide you with an update on this very soon.