Due to issue with the "Not Another Anime Reference" Solo Event, we will be disabling the event for the time being. We will return the event at a future date when the issues have been resolved. We apologize for the inconvenience.
**BANQUET EVENT PSA**
To fully participate in the upcoming Banquet's Alliance Event you will need to be in your alliance for 14 days prior to the event's start date on December 20th. That means, stay in your alliance from December 6th onwards to enjoy all there is to offer in the Banquet event.
Incursions... the overlooked gameplay mode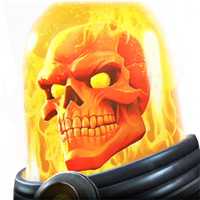 Corkscrew
Posts: 466
★★★
I applaud the speed with which Kabam issued compensation. It's always nice to see them proactive... or at least ahead of the multitude of compensation threads would undoubtedly spawn.

Kabam recently updated incursion rewards and revamped the design, so quite clearly they have a vest interested in that mode of play.

So the recent compensation went out, Glory, Map Crystals, Alliance Pots and Solo Play Pots... did you forget incursions exist? It's the forgotten child.

Sure Kabam posted a "do content at your own risk", but if you're already deep in sector 8 and pushing for the top milestone rewards, isn't it already too late? Pots in incursions are also double the cost of solo pots. And with attack values so high at later rooms, one missed parry is a champion ender.

If you want a gameplay mode to be successful, maybe remember it alongside the other ones. Even a single revive doesn't seem like it would have been too much too ask. Or possibly think about a more generalized compensation that includes units so we can put them where we most feel we are affected.