As we continue to work to address ongoing issues regarding Parry and Evade, we will be extending the Week 4 Quest of the Summer of Pain and its Solo Objectives by 1 week to better allow you to complete this content. This will not result in next week's content being delayed.
Using Bishop on Cavalier Mutant Map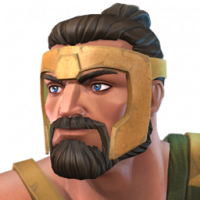 Guytennis
Posts: 132
★★
When bishop holds block to purify a bleed (and gain a regen) he isn't gaining a fury. The map states' whenever a mutant attacker removes a bleed effect they gain a permanent passive fury'.
Posted this July 7th in bugs forum. No response. Would be nice if buffed champs worked correctly in current content. Maybe.fix this before the event ends.
@Kabam Zibiit