As we continue to work to address ongoing issues regarding Parry and Evade, we will be extending the Week 4 Quest of the Summer of Pain and its Solo Objectives by 1 week to better allow you to complete this content. This will not result in next week's content being delayed.
War season 28 changes = R.I.P. Quake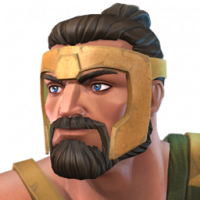 whatthewhat71
Posts: 88
★
Final Boss Island
True Focus, on both Challenger and Expert Maps, has been added to all nodes on Final Boss Island.
We all know that there are a couple of Champions in the game that play by different rules than everyone else. They have been left pretty much unchecked for a good long time now, but that has also resulted in them becoming default options whenever an alliance comes up with a clever new defensive placement to just invalidate the fight.
That being said, we do not want to totally remove them from War, they are champs that many players have become extremely skilled with, and we do not want to just entirely remove them from such an important game mode.

Its truly sad what war has become.