Gameplay Issues - Fix Timeline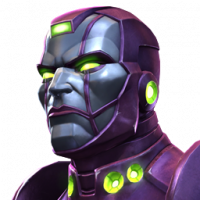 MCOC Team
Posts: 359
Administrator∙Moderator ›
Summoners,

Thank you all for your patience as we've worked to identify and address the recent issues affecting gameplay.

Recently, we concluded our Beta Test of a potential fix for this bug and have seen some positive improvements via Feedback from participants.

Finding a solution for this issue is a complex task, as we have to base a lot of this on "feel" while also trying to verify with Data.

We are continuing to work on a fix and are happy with the direction we are going. However, we do not believe that we will have a hotfix for this issue before the release of 32.1, which will be coming Tuesday, August 3rd.

To ensure that we can deliver on our next content drop and be as confident as possible while operating with as much transparency as we can in this situation, we want to let all of our players know that we are aiming to get a fix for this issue out with a hotfix to v32.1 that will be available after August 3rd.

Delay of Summoner Showdown

As we want to ensure that everybody can play to the best of their abilities, we will be delaying the start of the Summoner Showdown until after the hotfix is available. While we are eager to start this year's Showdown, we do not believe that we should do that until a fix for this issue is in place.

Compensation and Other Content

Many of you have asked, and we can confirm that we will be working on Compensation for this issue once it has been addressed, and we can measure the impact that it has had on the game and our players.

Prior to that, we also plan on sending players a pack of Potions and Revives at some point next week. We also delivered players another Alliance Quest compensation package earlier today.

We do not anticipate having to delay any other content, though we will not start the next Season of Alliance Wars until a fix is available.

We truly appreciate your patience as we've worked to address this issue and are sorry that we have not been able to get a fix out to you all yet.

Thank you for your understanding, and we would like to apologize for the inconvenience this issue has caused.