UPDATE: A new Hotfix (v32.2.3) is now being released to address this issue. Please keep an eye on your App Store for this update to address the below issue.
We are currently experiencing an Error when Summoners view a Champion's Synergies while in the Champion Selection screen in Arenas and Duels. We are aware of this issue and are working on a Hotfix to address it. In the meantime, please avoid using the synergy menu to prevent this error and crash. We apologize for this inconvenience. Updates will be posted here:
https://forums.playcontestofchampions.com/en/discussion/293506/error-when-looking-at-synergies-from-champion-selection-screen
Regarding Miles Buff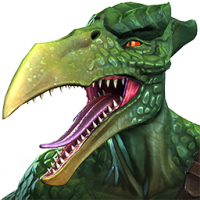 ThatOneSaviour
Posts: 76
★
Hey,
Back from seeing the Miles buff. I think it's really interesting and definitely benefitted Miles, I think this buff would put him at Demi God Tier, debatably/at most God Tier.
One of the coolest features about his buff was probably the Spider Camo. It's a shame it's like Hood when he's invisible instead of Guillotine 2099's Digi-Cloak, I think it would've been more better, but the feature is cool anyway.
Have you tested out the buff? What do you think?