Idea : Summoner Character Design Contest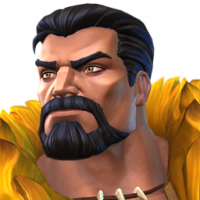 Cosmos_2002
Posts: 137
★
I know how unlikely this is to happen, but I'd still like to throw it out there.

In the light of a string of disappointing buffs/new champions, how about Kabam lets summoners come up with their own designs for champions, abilities and all.

Then Kabam filters through the entries (to remove broken champion designs/ jokes) and puts them up for voting.

Top entry gets turned into a real champ.

I'm aware that they'd be a lot of issues with such an event, but it's nice to dream you know. Maybe someone could flesh out the nuances required to make this possible?