Revives vs health potions vs units for the 6.4.6 GM fight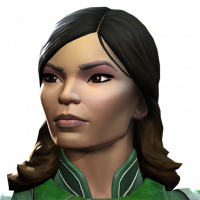 IcePick
Posts: 160
★
Currently preparing for my first go at 6.4.6 grandmaster. Trying to figure out how many revive potions, health potions, and units to hoard first. Planning on bringing in team of

5/65 colossus sig 120 for most of the fight
5/65 professor x sig 40 for reversed controls
6 star rank 1 OR for synergies
5/65 magneto for path clearing (mainly warlock)
5/65 archangel for path clearing

Is the GM a fight where there is no point using health potions to heal to 100 percent each time? What's the most efficient use of potions?

What's the most revives someone could use for this fight? 100? 300?



Post edited by Kabam Zanzibar on