**KNOWN ISSUE**
Some items are displaying erroneous star ratings. This seems to be happening most on items where typically there are no star ratings. We have found the cause for the issue and it will be resolved, targeting mid-late next week.
Where is the new act 1? The old appears to me...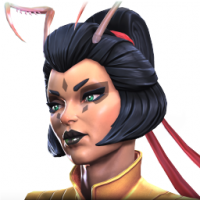 Pussy_Cat
Posts: 10
★
Where is the new act 1? He had read that the new acts were applied on November 3, after the maintenance of the servers. I have waited until today and I see that in my accounts the new acts 1, 2, 3 and 4 do not apply, but the old ones. I have tried both my main account (Knight, level 60) and a couple of secondary ones and it was even created a month ago. And nothing. I use an iOS device, if that was the cause of the problem ...