Ikaris: Known Issue and Temporary Bug Fix (Updated Nov 18, 2021)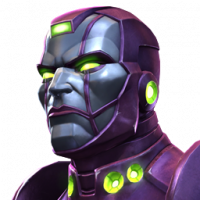 MCOC Team
Posts: 396
Administrator∙Moderator ›
Summoners,

There is currently an Issue where Ikaris's SP1 is causing unintended Spikes in Damage. This is caused by an issue where Refreshing and Pausing Damage over Time Effects causes an error. We will be making a temporary change that will reduce the number of Refreshes on Ikaris's SP1 while we work on a full fix that will be released with a future update.

Once this temporary fix is pushed out, Ikaris will only refresh his Incinerates on the final hit of his SP1 instead of all 4.

We apologize for any confusion this may cause.
Post edited by Kabam Zibiit on
This discussion has been closed.