Game Service Interruption: The Contest is currently experiencing server latency issues resulting in some slowdowns and errors. We are working to resolve this as soon as possible. Thank you all for your patience.
Hercules vs Angela. Which one better?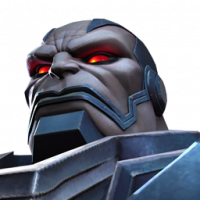 Imran
Posts: 587
★★★
Both 5★. Also I haven't played much with any of them yet, also have little idea about them Because I was taking break when Hercules joined the contest and angela buff. I wasn't playing this game then. But now going to rank 5 one of them now. Which one is better u think?
Post edited by Kabam Porthos on