Gifting Event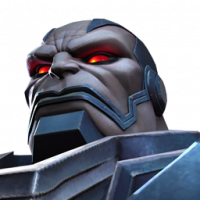 TrapKill66
Posts: 96
★
Hi Peeps,
So, I have 6 accounts for this game, 1 main, 5 alts.
Only my main and 1 of my alts has received the gifting event.
They are all level 30 to 40, one is 47, main alt is 50+, main is 60. Main alt has received the event. Other alts have not.
I've read the info about 2021 gifting event several times, but not really recently, is there something I've missed, should I just keep waiting?
I've planned for this all year, each account is over 5/6000 units. I'm mildly concerned.
Any advice from y'all out there?
Thanks,
Trapkill