Get a Free 3-6 Star Baron Zemo this Week!
Log in to the Summoner's Market at
https://store.playcontestofchampions.com/
and claim the Baron Zemo Selector between 10am PT November 24 and 10am PT on December 1st.
Proven and Below: 3-Star
Conqueror/Uncollected: 4-Star
Cavalier/Thronebreaker: 5-Star
Paragon/Valiant: 6-Star
You can only claim this Baron Zemo one time. The Baron Zemo is delivered as a selector, claiming it will require you to choose your rarity immediately. If you plan to change your Progression level during the Cyber Week event, we suggest you wait until you have made that change before claiming this selector.
Due to issue with the "Not Another Anime Reference" Solo Event, we will be disabling the event for the time being. We will return the event at a future date when the issues have been resolved. We apologize for the inconvenience.
Hey! I found a bug!!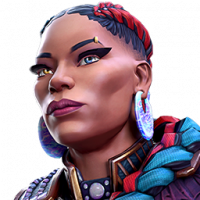 X_E_Cutioner
Posts: 155
★
As the title mentioned, i found a bug in the game which is very rare tbh ... This game never has any bugs ... Everything is always working as intended so it shocked me that I found one
I was going to Quake the wits out of Annihilus mini in AQ when this happened ( videoooooo ↓ )
I believe i am a decent Quake player and i instinctively tried to dex the second hit because she was supposed to evade the first one ... But hey! Quake said 🪄🧙 and phased ( kinda XD ) 👁️👄👁️
I don't even get mad or annoyed anymore for stuff like this ... It's just sad to see that the game I spent so much time on and had fun playing is dying.
This game peaked a few years ago. But these small bugs and the direction this game took over the last couple of years knocked it down hard.
Huh! Imma go cry now 🥲
https://photos.app.goo.gl/PzTm7oHB687566vc9
Post edited by Kabam Ahab on