Evade/Dash back disabling Parry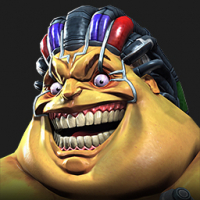 KerayZ
Posts: 175
★★
Surprised this is still being swept under the rug. Whenever you dash back; evade; you cannot land a parry. This has been proven in countless videos on reddit, youtube & alliance chats. Parry just does not respond at all. The only way around it is to dash back and allow your character to start moving forward. Parry will then work again. Another work around is to dash back and throw 1 attack into the air. Parry will then work again.

This is quite annoying because you are forcing a ton of block dmg with end game content or against aggressive AI in AQ/AW and EVERYWHERE. This has been going on for 4 weeks and I still see no mention or acknowledgement from your team.

I have even told our entire alliance to treat every fight like a stun immune rhino so you can do double evades and create distance to allow parry to work again. This is on all accounts, devices and using any champion. In aggressive fights you will be backed into a corner so fast due to this parry bug. Do the math on all the scenarios involving this.

What bothers me is that if we were using some parry trick to gain an advantage in this game you would have it fixed ASAP. This is not the case here though since you are making item sales on block chip dmg or against players who don't realize why their parry isnt working and just blame themselves.

Prove it yourself. Show me any video where you do a single evade and land a parry immediately after by an aggressive opponent. It doesnt exist. Try it yourself Kabam and please say something about it. I think you got enough potions and revives due to it.