Ghost rider not poison or incinerate immune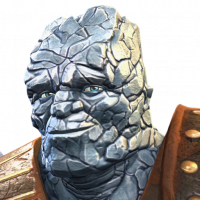 JayBird_IsTheWord
Posts: 151
★
We have many champs that have been introduced with multiple immunities, and ghost rider came into the game before these. We need to have ghost rider as a poison, bleed and incinerate immune similar to iceman.

Incinerate from mephisto does not make sense as GR is made up of hell fire, and the lack of blood prevents any poison from taking effect exactly like mephisto. He is a demon, therefore shares the attributes of one.
I look forward to your response. I am not just doing this to complain, I believe it will make him more usable throughout the game.

This discussion has been closed.