How long does Carina Challenge V2 Teams Aplenty Challenge take?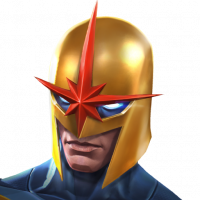 altavista
Posts: 792
★★★
I have now completed the Aegon and the Robot challenge, with all the fights taking a lot of time to finish (at least 300+ hits).

I am now looking at the A-Force/Illuminati challenge, and wonder how long fights will take, since there aren't damage ramp up champions like Aegon or G2099 in this one.

I have seen people recommend She-Hulk, Magneto, Scarlet Witch, and so on.

I know some of the champions are more heavy attack focused so the combo counter might be lower, but in general, how long, or how many hits, do these fights take on average?