Separate Legend Pool for android users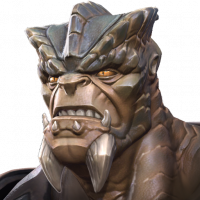 DanveerKarna
Posts: 87
★
Yesterday I did my first attempt at Legends title in "The Goldblum" event quest. I use OnePlus2 device. Run time was around 1hr 46 mins (could have been couple of mins quicker but not much).
I used Magik with full suicides, L3 recoil, 20% attack boost, 30% attack/ armor/ hp boost, 12% special damage, 200% power recovery of mystic based on damage dealt (i mostly got 2 bars back each time).
Team was: 4 star - storm, magneto, wolverine and cyclops with 4-55 Magik 101 signature level MD 4.
The loading time is above 10 sec for each fight. So it took me 22 mins to complete basic level chapter of the quest and another 25 for second one. These should have been somewhere around 13-15 mins each. I lost lot of time in loading. There was no glitch, thankfully and rest of the game went well.
Now, I am not an average player. We run 5*5 for AQ and 3 days AW. I kill most of the minis as well as the Pumpkin boss. I have cleared RTL, RoL and I have completed 5.2 100%. I have been playing this game for more than 2 years now. I have stood by Kabam's changes (willpower nerf, SW/DS/ Thor March 17 nerf as well).
Isn't it time to address the loading time issues and have separate pool for Android users. iOS users always have advantage over android users which discourages android users from doing the "Legend Runs".
Conclusion/ suggestion:
1. Have separate pool for android users (top 100 for iOS and top 100 for android) OR
2. Calculate legends title without loading times (just check fight times, won't be that tough for Kabam I am sure
2. )
Any other suggestions are most welcome.