The MCOC AI situation... Sentient.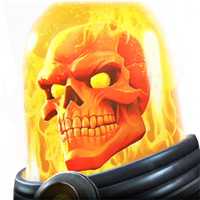 firemoon712
Posts: 463
★★★
I just wanna throw out my opinion and thoughts after watching Richtheman's video.
As someone who has played many of fighting games throughout my life(including MK2) I know hard ai when I see it.
Now, onto the topic at hand.
As stated by Miike, the ai has never been altered with.
That's where the "sentient" part in the title comes in.
Why?
Because Kabam somehow created an ai that learns from every player to counter everything to the point where nothing tends to work like it used to.
That's not conspiracy talk, btw, that's the other road if it ain't an ai occasionally tempered with.
It's not uncommon, MK2 has something like that, too.
Honestly, I wouldn't be mad if it's tempered with, because at this point, I think an update to the ai's behavior is what is needed.
For starters on the sentient ai's modern antics, 5 hit combos into specials but the specials are blocked despite the opponent being in a hit state, intercepted by an intercept during an intercept attempt, the ai stopping long enough so that you don't parry and they catch you off guard completely, the ai hoarding their specials like a dragon even with taunts, the ai using their special 3 immediately after gaining it, the ai whiffing and doing random heavies that are instant, etc.
In other fighting games, you know, since it was shown in Rich's video, I'm gonna compare MCOC's ai to MK2's ai because they're both cheaters lol.
In MK2, there's at the very least ways to cheat the ai.
For starters, Shang Tsung's HP spam.
The closest equivalent is She Hulk's heavy spam in MCOC, which has been patched long ago.
Also, MK2 has much more mobility in terms of buttons and jumping and ducking, which is why I don't like comparing the two, as there's ways around the unfair ai.
MCOC, you only get so many buttons and movement to work with.
Which goes to my main point of this post.
If the ai truly hadn't been tweaked to be harder, then I ask, can you at the very least lower the sentient unfair difficultly?