**UPDATES TO ENLISTMENT GIFTING EVENT:**
To prevent exploitation, we will prevent new Accounts from being able to Gift enlistment crystals. We will also be taking action on those who are using 3rd Party Sellers, Bots and other farms to gift themselves mass amounts of Enlistment Crystals. Lastly, we will be adding an expiration timer to Enlistment Crystals. All unopened Enlistment Crystals will expire on Oct 18 @ 17:00 UTC. For more information, please see this post:
https://forums.playcontestofchampions.com/en/discussion/346104/updates-to-enlistment-gifting-event
Are the rewards for Cav EQ outdated?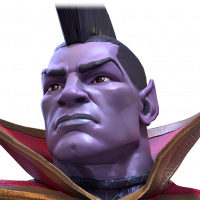 Polygon
Posts: 2,749
★★★★★
You can get more 6* shards or t5cc for a fraction of the effort from the BG's shop.

Cav eq hasn't had a revamp in its rewards in what feels to be forever now. One may say to just release a thronebreaker EQ with higher rewards, but you have to keep in mind that Cav EQ as it is atm is already a chore to explore. Countless people I know, just skip EQ now. Combine this with all the other "chores" of aq/aw/side quest/arena (for those trying to get paragon as f2p)/ 30 weekly BG's wins etc .

The amount of said chores just keeps piling on, and not all of us have the commitment to be able to log in each month and explore eq given busy work/social/school lives etc. So for those that actually do take the time out of the month to explore, I think its safe to say they should be better rewarded with items that match the current economy. 6* shards are becoming more and more available as the focus shifts away from 5* . The beta offered 22k, BG's has 15k. It's time Cav EQ got a revamp as well.