**BANQUET EVENT PSA**
To fully participate in the upcoming Banquet's Alliance Event you will need to be in your alliance for 14 days prior to the event's start date on December 20th. That means, stay in your alliance from December 6th onwards to enjoy all there is to offer in the Banquet event.
**Not Another Anime Reference Solo Event Returning**
This solo event has been fixed and will appear in game again on December 10th and will run through the 17th.
Reminder: This event is available to Paragon+ Summoners
Communication? Transparency? This is simply a terrible way to operate.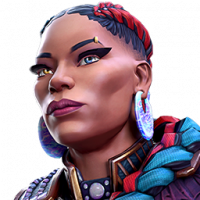 Username819273981
Posts: 37
Players/customers shouldn't be treated this poorly. If they are, it doesn't last long...one way or another. Mcoc had been quite fortunate so far, in regards to our patience & goodwill. For many, the line was crossed long ago & have said goodbye. So many more have been on the verge of doing the same & yet there seems little effort to dissuade us. As if thats not enough, garbage like this provides more motive.
Give us info ahead of time, updates as needed, & RANK DOWN TICKETS.
(among other concessions... if things go badly like they do often. Thats fair & resonable...as much as it is for stuff like this to continually happen.
For those wanting to comment about the rank down tickets.....just...SHUTY!!