Communication? Transparency? This is simply a terrible way to operate.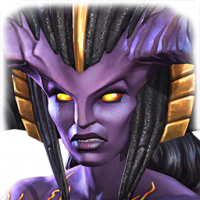 Username819273981
Posts: 37
Players/customers shouldn't be treated this poorly. If they are, it doesn't last long...one way or another. Mcoc had been quite fortunate so far, in regards to our patience & goodwill. For many, the line was crossed long ago & have said goodbye. So many more have been on the verge of doing the same & yet there seems little effort to dissuade us. As if thats not enough, garbage like this provides more motive.
Give us info ahead of time, updates as needed, & RANK DOWN TICKETS.
(among other concessions... if things go badly like they do often. Thats fair & resonable...as much as it is for stuff like this to continually happen.
For those wanting to comment about the rank down tickets.....just...SHUTY!!