**UPDATES TO ENLISTMENT GIFTING EVENT:**
To prevent exploitation, we will prevent new Accounts from being able to Gift enlistment crystals. We will also be taking action on those who are using 3rd Party Sellers, Bots and other farms to gift themselves mass amounts of Enlistment Crystals. Lastly, we will be adding an expiration timer to Enlistment Crystals. All unopened Enlistment Crystals will expire on Oct 18 @ 17:00 UTC. For more information, please see this post:
https://forums.playcontestofchampions.com/en/discussion/346104/updates-to-enlistment-gifting-event
**KNOWN ISSUE**
We have adjusted the node placement of the new AW maps to better allow path traversal. As a result, defender placements have been reset. Please, take a moment to re-place your defender setup. We will be pushing out a message in-game shortly.
[Possible Bug] Miles Morales' Spider-Camo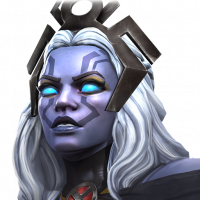 Severus35
Posts: 88
★
Hi there,
So I'm wondering if Miles Morales' camo is working as intented. Its description says :
'Spider-Camo grants all attacks a 35% to miss. This miss chance is tripled against Unblockable attacks.'
That's an awesome feature, right?
Here si my problem though, i was using him in war against Dragon-man. Dragon-man went unblockable after his Sp1. So with my Spider-camo active, i thought i could get an easy opening. Which is precisely the point of this ability.
I went straight in baiting for a basic attack and got smashed right away.
I don't get it. There is no 'decrease defense ability accuracy' node, ineptitude only reduces cruelty, precision, armor up and fury, i'm not blocking. Why am I getting hit?
Riddle me this please, thank you