Due to issue with the "Not Another Anime Reference" Solo Event, we will be disabling the event for the time being. We will return the event at a future date when the issues have been resolved. We apologize for the inconvenience.
**BANQUET EVENT PSA**
To fully participate in the upcoming Banquet's Alliance Event you will need to be in your alliance for 14 days prior to the event's start date on December 20th. That means, stay in your alliance from December 6th onwards to enjoy all there is to offer in the Banquet event.
Valor problems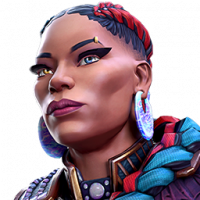 R22cool4u
Posts: 13
Ok so I'm trying as hard as I can to get valor. Doing quests on heroic only gets me 2 each fight no matter what and none for any competition. The only way I actually get more than 2 is by doing the tests and finding them. I found one which got me to 150k and then ive played 3 difficulties of 3 which has gotten me about an addition few thousand but it hasn't even gotten to the 200k yet while one of my friends is getting a lot more a lot faster and is almost at 800k. Is this normal for it to be completely that random or is something messed up? How much is everyone else getting? Is he getting too much or am I getting too little?