Dragonman Reverse Controls Immunity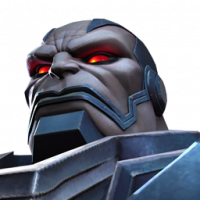 TrapKill66
Posts: 96
★
Hi,
Not sure if this is a bug, or acting as intended, but I am currently fighting the Grandmaster and I have him at 14%. I am using Dragonman, 6 star, awakened, rank 3. Periodically, the Grandmaster is reversing my controls. I specifically brought Dragonman for this phase of the fight. I am aware the GM can counter certain champ mechanics, such as dodging specials, but as I understand it, Dragonman should still be immune to reversed controls.
Emma Frost, Prof X, and others are supposedly immune, but Dragonman seemingly is not.
Happy to discover I am wrong about this.
TrapKill