**UPDATES TO ENLISTMENT GIFTING EVENT:**
To prevent exploitation, we will prevent new Accounts from being able to Gift enlistment crystals. We will also be taking action on those who are using 3rd Party Sellers, Bots and other farms to gift themselves mass amounts of Enlistment Crystals. Lastly, we will be adding an expiration timer to Enlistment Crystals. All unopened Enlistment Crystals will expire on Oct 18 @ 17:00 UTC. For more information, please see this post:
https://forums.playcontestofchampions.com/en/discussion/346104/updates-to-enlistment-gifting-event
**KNOWN ISSUE**
We have adjusted the node placement of the new AW maps to better allow path traversal. As a result, defender placements have been reset. Please, take a moment to re-place your defender setup. We will be pushing out a message in-game shortly.
Falcon's lock-on fails vs Emma Frost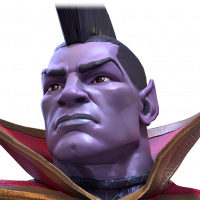 Smeister
Posts: 6
★
I'm curious what everyone else's experience is with this interaction. On path 9 of AW and the Hazard Shift node against Emma Frost Falcon's lock-on completely fails.
From the few posts I was able to find online people are saying it's because Emma is immune to concussion but Falcon's ability isn't concussion: it's defensive ability accuracy reduction. I get that what a concussion DOES is reduce ability accuracy but that doesn't mean it's the same thing. Maybe it's just me but if lock on was a concussion the description should call it a concussion. If Emma is immune to ability accuracy reduction it should say she's immune to ability accuracy reduction, not just concussion.
Maybe someone out there can point out what I'm missing but it seems this interaction is incorrect based on the current descriptions.