**Attention Summoners**
Due to issues surrounding Defensive Tactics, points from the current matchup in Alliance Wars will be removed after the season.
War Rating will remain untouched.
We are reducing the minimum matchup cutoff from 5 to 4 for this season.
We will continue to monitor the impact of this decision.
An update to Objective Crystals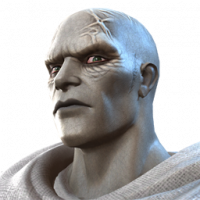 SoSA__Remake
Posts: 63
★
As you all know, Objective crystals have been out for over 2 years now. I think we need an update for Thronebreaker and Paragon players. The rewards on them are completely outdated for the current state of the game, and players who are looking for new ways to get r4 materials. Act 8 is about a less than a week away and r5 materials are being introduced along with it. Kabam, i think we need a change to these crystals.

But what is your guys opinion on this?
Post edited by Kabam Valkyrie on