Peni is bugged or description is poorly written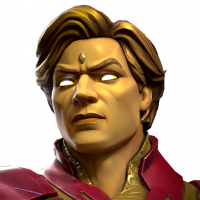 xCristo
Posts: 30
★
Now that EoP Peni is a thing, I wanted to find where all the spider sense were coming from. Done that, get in a couple fights and see that curiously enough, peni activates autoblock whenever she has any number of spider sense.
Now going back to the description, "When Peni would be struck, +8% per spider sense charge to consume 4 charges" to gain that autoblock, I realise that something is wrong here.
How can Peni consume 4 charges when she has only 1, 2 or 3? (Got recording of this happening)
So this is either a huge bug, same as moleman, or a huge description error.
Feel free to correct me if my thinking is wrong.