Incursions Sector 9 Zone 25 in Day 1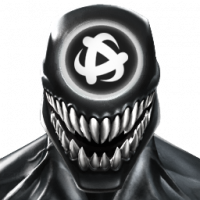 kenadroid
Posts: 421
★★★
I've retired but came back to see if there's anything new and see if me and my R4 Æegon can push to 25. My team consists of him, Heimdall and Loki. Had to use 1500 units to get here though and the whole day of timeouts. Two annoying zone bosses on this run: Mr Sinister and Wiccan which I had to use units to deal with them instead of the Doom bosses. I'm glad I didn't get Toad, Havok or Bishop nevertheless.
Some thoughts on how this can be broken but fair to the players going in for the future:
1. Make damage over time nodes based on base damage and not the modified attack. Trial by fire is based on base damage but Biohazard, caltrops etc. would be better to have it on base damage only for this game mode.
2. Allow us to shuffle nodes. I remember there were couple of side events that can let you shuffle the nodes in exchange for an item. If you make that item attainable in incursion milestones or fights, that would encourage players to play more thus creating a positive feedback loop. Also side note, it doesn't have to be all nodes, maybe just allow us to shuffle 1-2 nodes out of 6 nodes in the sector bosses.
3. Timeouts. Now this is a controversial topic like the corvus one back then. But while I do abuse timeouts, I don't particularly enjoy them. If a chance for revive to drop in sector bosses that would be great. Heck, even incursion revive fragment could be a thing. Like defeat 5 sector 8 and up bosses to form 1 revive. This encourages people to save up their farmed revives and play more of the game mode.
4. Hacks refresh on the final choice is definitely appreciated. Yes, while that would mean less encourage of experimentation, it's not like all three boss hacks are beneficial to the current roster and moments like those sucks bad. Having a choice to refresh hacks encourages people to push further. At the very least buff cornucopia is all I needed to deal with the higher healthpools and damage.