Game Service Interruption: The Contest is currently experiencing server latency issues resulting in some slowdowns and errors. We are working to resolve this as soon as possible. Thank you all for your patience.
Better science champion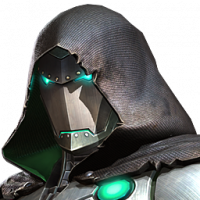 Superstar_1126
Posts: 202
★
Who's better? Scorpion or Anti-venom? I do still care about using 4* champions because I think they can be pretty fun to use sometimes, i mostly use them in summoner trials arena though. But i'm looking for a new science rank up and anti venom and scorpion are my choices. I got anti venom awakened and at sig 21 and scorpion unawakened. Who is easier to use as well?