**KNOWN ISSUE**
Currently, Alliance Prestige (as it concerns Alliance Quests) is not taking Relic Prestige into account. If possible, we are working to address this for the next round of Alliance Quests but will have more information for you when it is available.
Battlegrounds Win-Trading and Manipulating Matchmaking - Reseting Points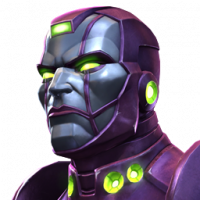 MCOC Team
Posts: 379
Administrator∙Moderator ›
Summoners,

We want to clarify that "win-trading" or exploiting the matchmaking system by purposely manipulating Battlegrounds Matchmaking to match with yourself or purposely trying to match with anybody else is not sportsmanlike behaviour and is not allowed.

We will be taking action against anybody that we find has been manipulating matchmaking in this way. We know this has been occurring in the current season, and we will be resetting the points for any Summoner we found that exploited this to climb the leaderboard.

This morning, made changes to Matchmaking that should purposely limit anybody's ability to match with themselves or anybody else.
Post edited by Kabam Miike on