**Attention Summoners**
Due to issues surrounding Defensive Tactics, points from the current matchup in Alliance Wars will be removed after the season.
War Rating will remain untouched.
We are reducing the minimum matchup cutoff from 5 to 4 for this season.
We will continue to monitor the impact of this decision.
Potions in Labyrinth of Legends fights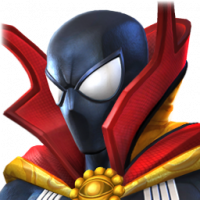 ItsyaboyStephy05
Posts: 113
★★
With how much our champions their health and attack values have been increasing with every rank, would it be a good idea to add potions to Labyrinth fights for us to farm? Realm of Legends give level 3 potions which barely do anything to rank 3-4 6 stars and we burn through those fights with ease. Just wanted to toss my idea on the forums as it might be something for Kabam to consider.
Post edited by Kabam Valkyrie on