Due to issue with the "Not Another Anime Reference" Solo Event, we will be disabling the event for the time being. We will return the event at a future date when the issues have been resolved. We apologize for the inconvenience.
**BANQUET EVENT PSA**
To fully participate in the upcoming Banquet's Alliance Event you will need to be in your alliance for 14 days prior to the event's start date on December 20th. That means, stay in your alliance from December 6th onwards to enjoy all there is to offer in the Banquet event.
Still missing Reliquary Selector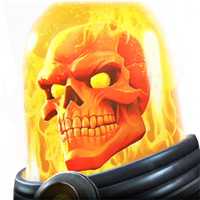 Corkscrew
Posts: 466
★★★
Completed Reliquary Side Quest and didn't receive the selector.
Restarted game... no selector
Reinstalled game... no selector
Submitted ticket... they said, I have to restart the game... already did that. Since there is nothing else support can do, have to wait while they investigate.

Since the "Known issue" banner about this is gone does this mean the investigation is over? We're going to get our rewards?
Or does this mean that something bigger got broken and we can forget about it. I see what you did there. Interesting strategy, keep breaking bigger and bigger things so we forget about the smaller stuff along the way and can quietly sweep it under the rug.